Edit on GitHub
Get Started with CML
CML helps you automatically train and evaluate machine learning models right in your pull/merge requests. It can also embed reports from the results, including plots and metrics.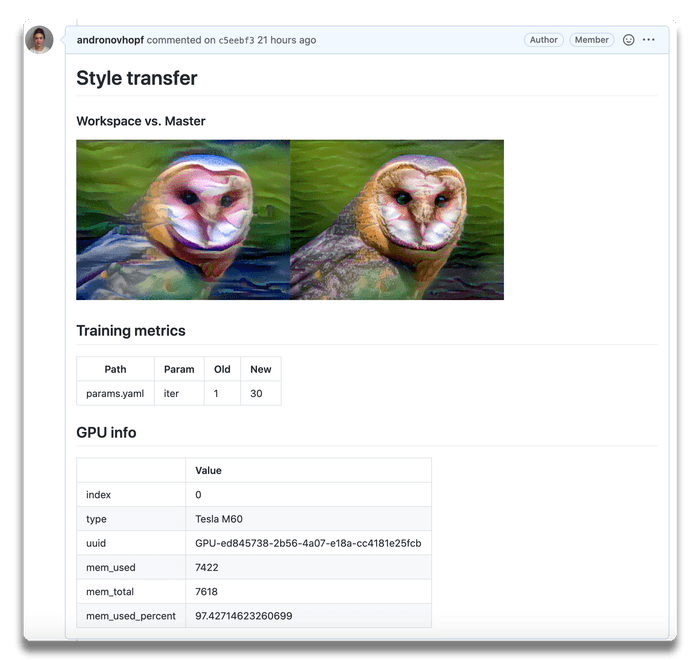 Report for a neural style transfer model.
Pick one of the supported platforms to continue: GitHub / GitLab / Bitbucket
---
Feel free to also check out our YouTube video series for hands-on MLOps tutorials using CML!